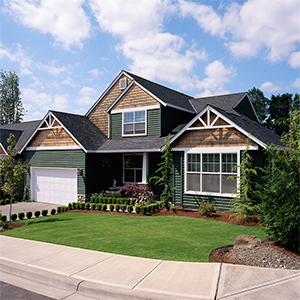 We specialize in the industry of insuring clients who are expanding their portfolio with Farmers Insurance, whether it be Auto, Home, Life, or Umbrella. If you need Business Insurance, we can also place you with Farmers' one of kind business services: Business liability, worker's compensation, business, auto and umbrella. Call us for quotes on personal, business or health insurance needs. We pick up the phone and offer dedicated service you deserve.
CALL TODAY FOR A FREE, NO PRESSURE CONSULTATION:
310-430-2814
Farmers Insurance Group is a Los Angeles, California based insurance group which provides auto, home, small business, specialty, life, financial services and other products to approximately 10 million U.S. households. Farmers has approximately 24,000 employees and approximately 50,000 sales agents like Shannon Langhorne in offices across the U.S.
Auto
At Farmers, they know that protecting your vehicle is more than just a basic obligation. It's a vital necessity in your world. And these days, your needs go well beyond "basic." That's why Farmers has spent 85 years building the Smart Choice in auto insurance, to bring you more than just coverage.
Each and every Farmers Auto policy comes complete with free built-in benefits to protect you from those little bumps and unexpected curves on the road of life. Farmers Car Insurance goes beyond other's basic coverage with No Fault, No Foul, Small Claim Forgiveness, Incident Forgiveness and Comprehensive Claims Forgiveness.
Home
Your home is probably your most valuable financial investment. But it's so much more than that! Your home represents your family, your lifestyle, your escape from the world outside, and that reward for years of hard work and dedication. And Farmers understands how vital it is to protect that.
Smart homeowners deserve smarter protection. That's why Farmers includes their benefits package in every Homeowners policy, giving you the extensive coverage you need without the added costs. Farmers Smart Homeowners Policy goes beyond other's basic coverage with Claims Forgiveness, Weather Related Claims Forgiveness and Cosmetic Damage Coverage.
Renters
Even if you don't own a home, you probably own a great deal more than you think. Consider all of your furniture, electronics, clothing, appliances, and jewelry, as well as any art, books, or musical instruments you own. And beyond your personal property, what if you're found liable for injuries sustained by visitors in your home as a result of negligence? Well that's where Farmers Renters Insurance comes in. It protects your personal property, and even covers you from liability claims while you're renting. And, if your rented home ever needs serious repairs, and you're unable to live there, it also covers the reasonable and necessary increase in living expenses (housing, food, etc.) you may incur.
The best part? Renters insurance is affordable. For about the price of a movie and popcorn once a month (just pocket change each day), you can purchase coverage for your personal belongings.
Life
Whether you are looking to purchase a policy or just get a Life Insurance Quote, you can still work with a local Farmers insurance agent like Shannon Langhorne to help you select the right coverage for your needs and budget.
Life insurance proceeds can provide both financial security for your loved ones and peace of mind for yourself. It can help you rest easy, knowing that you have helped to financially protect those you care about. You have more than one option when it comes to choosing a Life insurance policy – Term insurance and Permanent insurance (which includes Whole Life insurance and Universal Life insurance). Learn which option is right for you. It's important to find out how much Life insurance coverage is right for you. You can now buy Life insurance for less than you might spend for your daily cup of coffee or bottled water! And the younger and healthier you are, the lower your annual premium.
Worker's Compensation
Workers' Compensation Insurance can satisfy your employees' medical needs in the event of an accident or disease and make a quick return to work possible, while removing lawsuit potential by current or former employees.
You pride yourself on operating a safe, secure work environment where your employees can perform to the best of their ability while helping your business grow. Even in the most ideal circumstances, the reality is that accidents and illness still happen. A slip and fall at a restaurant resulting in broken bones, an equipment malfunction at a construction site causing eye injury—it could be any number of things.
Upon the unexpected, it's essential that your employees' medical needs are quickly addressed so they can return to work as fast as possible. And that's exactly what Farmers can help you do. Let Shannon Langhorne create a tailored, multi-covered solution, including Workers' Compensation Insurance that meets the specific needs of your business.
General Liability
Everyone makes mistakes, and unintentional accidents in your business may lead to injuries that can be physical, financial, or psychological. Anyone who comes in contact with you or your employees can file a claim or lawsuit against you for many reasons, from funds needed for ongoing medical attention to unfulfilled promises stated in a business contract.
Business Liability insurance helps your business stand strong through challenging situations by covering the associated cost of legal defense and legal damages you are obligated to pay, up to the policy limits selected. Connect with Shannon and select from a wide range of options that fit your individual business insurance needs.
Motorcycle
It's about the open road, leather and chrome, bugs in your teeth. When you're out riding, the last thing you want to worry about is whether you have the right insurance policy.
Farmers offers Motorcycle insurance and other types of Specialty insurance coverage. Our specialized Motorcycle policy provides outstanding standard and optional coverage, including coverage for accessories, safety-related gear and much more. We accept a wide variety of motorcycles, including: Cruisers,  Touring bikes, Sport cycles,  Trike conversions, Custom cycles, Classic bikes, And more!
Recreational Vehicle
Farmers is a smart choice for recreational insurance.
Extensive Recreational and Specialty insurance options
Knowledgeable insurance agents in your neighborhood
Save with multi-line discounts
24×7 HelpPoint® Claim Services
Farmers is an industry leader in Specialty insurance products. We've spent the last 60 years getting to know the outdoor enthusiast. We understand the special insurance coverage you are looking for your recreational vehicles.