We are now appointed with Anthem Blue Cross Geo Blue Travel Medical Insurance Company.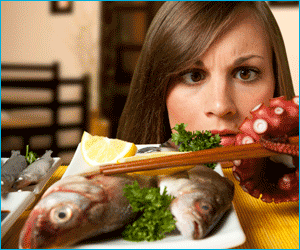 GeoBlue is a trade name of Worldwide Insurance Services, LLC (Worldwide Services Insurance Agency, LLC in California and New York), an independent licensee of the Blue Cross Blue Shield Association. Since 1997, Worldwide Insurance Services has been dedicated to helping travelers and expatriates identify, access and pay for quality healthcare, all around the world. Sold in connection with certain Blue Cross and Blue Shield companies, each GeoBlue policy is U.S. licensed and offers the most complete set of benefits and services in the industry.
To learn more about the options and what we can provide, click here.
We have fast, easy, seamless services that demand your attention.
CALL TODAY FOR A FREE, NO PRESSURE CONSULTATION:
310-430-2814
Travel medical insurance is for travelers who are leaving their home country. It provides coverage for medical emergencies and evacuations. These plans are for travelers leaving their home country that are concerned with coverage abroad. Many insurance plans don't cover you once you leave the US, and an accident or illness abroad would not be covered.
With a travel medical plan, the focus is on emergency medical and evacuation costs. If you are abroad and have an accident or become ill, it would cover medical costs for you. Emergency dental treatment is usually included and emergency transportation (ambulance, air lift) services are also covered.
Emergency medical evacuations will get you out of a remote area and transported to a place where you can receive proper medical care. If you are killed or die on your trip, the repatriation coverage will ensure your body is properly transported home or to a funeral home nearby.
Travel medical plans often include some Accidental Death and Dismemberment (AD&D) and/or term life benefits which are paid regardless of any coverage you may have back home for a covered injury. This coverage can fill out your life insurance benefits and provide extra coverage for you or your family in the case of a serious accident.
We offer Single Trip Travel Medical Insurance and Multi-Trip Travel Medical Insurance. To learn more about what theses plans offer, click on the links below.
Plan Highlights
Ideal for international leisure, missionary or business travel
Choice of varying medical limits and deductibles
For trips up to 6 months for ages 84 or younger
Covers pre-existing conditions for medical services and medical evacuation
Requires a primary health plan
Plan Highlights
Up to $250,000 for sickness and accidents
$500,000 medical evacuation benefit
Covers pre-existing conditions for medical services and medical evacuation
Unlimited trips in a 12 month period (70 days max. per trip)
Requires a primary health plan
You deserve an insurance agent who will answer your call!