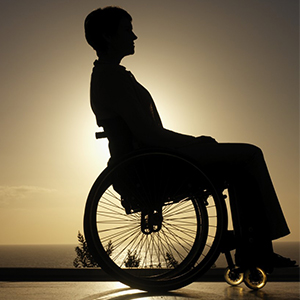 We offer Supplement insurance information and policies such as disability, Life, Accident, Cancer, Critical Illness and Hospital Indemnity. We have solutions for your personal and business insurance needs.
Accidents can happen anytime, anywhere.
When accidents happen, they're often followed by a series of bills. Even with sound health insurance, you can still have out-of-pocket expenses, such as doctor bills, ambulance charges and emergency room fees. Our accident insurance can help offset the unexpected medical expenses that may result from a fracture, dislocation or other covered accidental injury.
Accident insurance can provide you with benefits for a wide range of situations, including: Initial care, Surgery, Transportation and lodging and Follow-up care. You can't prevent accidents from happening, but you can have a financial safety net in place in case they do.
CALL TODAY FOR A FREE, NO PRESSURE CONSULTATION:
310-430-2814
Disability Insurance Offers Support for When an Injury or Illness Occurs.
In today's economy, losing just one paycheck would be difficult, but a disability could have you out of work for weeks, months or even a year or more.
Disability insurance replaces a portion of your income if you become disabled from a covered accident or sickness. With our disability plan, you can choose the amount of your disability benefits, subject to income.
You can use these benefits to help cover:
Rent or mortgage payments
Utilities
Groceries
Travel expenses
Credit card bills
Other everyday living expenses
And you're paid regardless of any insurance you may have with other companies.
Cancer Insurance helps you stay focused on recovery.
If you were diagnosed with cancer, would you be able to cover rising treatment costs? Medical insurance is a great help, but there can be numerous expenses that your health plan doesn't cover, such as out-of-network treatments, home health care needs and experimental treatments. You'd also still have your regular, ongoing bills.
Colonial Life's Cancer Insurance can help offset the out-of-pocket medical and indirect, non-medical expenses related to cancer that most medical plans don't cover.
Our coverage provides benefits you can use to help with:
Loss of income
Child care
Lodging and meals
Deductibles and co-pays
Critical Illness Coverage Keeps You Financially Prepared
A serious illness can have a huge impact on more than just your health – it can also hurt your finances. Would you have the money to protect all you've worked for if you were to have a heart attack, stroke or other critical illness?
Critical illness insurance complements your major medical coverage by providing a lump-sum benefit if you're diagnosed with a covered critical illness, such as:
Heart attack (myocardial infarction)
End stage renal failure
Coronary artery bypass surgery
Stroke
Major organ transplant
You can use this benefit to help cover everyday living expenses or other costs related to your critical illness, such as home modifications, travel expenses and rehabilitation charges. You may receive additional benefits if you're diagnosed with more than one critical illness.
Offset Medical Costs Your Insurance May Not Cover
If you have a hospital stay, it's important to focus on your recovery – not your finances. That's easier said than done when all you can think about are the costly co-payments, deductibles and other expenses that may be coming your way.
Our hospital confinement indemnity insurance provides a lump-sum benefit to help offset the costs that aren't covered by most major medical plans. With this added financial protection, you may be eligible for benefits to help you cover expenses associated with:
Outpatient surgery
Diagnostic tests
Doctor appointments
Emergency room trips
If you take the right steps, a hospital stay doesn't have to impact your finances.